Small Business Marketing 101
With numerous tools and platforms to choose from, small business marketing online can be confusing. New strategies frequently appear, offering untapped sources of traffic and targeted customers. In many cases, though, these strategies won't work unless you have spent the time building the foundations. When your small business has an online presence that can identify targeted audiences, offer them significant value, move them into a sales funnel, and sell your products, you are built for success. So what are the main elements required for small business marketing?
Website
Your website is the main hub of your business, letting visitors know about your brand and the services you offer. It is important that your website works well across all types of devices, with a large proportion of traffic coming from a phone. A quality website will be professional and informative, but will also move visitors towards a desired action. This action could be making a product purchase, joining your list, contacting you for a quote, or something similar. You can develop a website using a service like WordPress, manage everything through a company like Squarespace, or outsource the work to a web design company. 
Blog
Blogging is an effective way of bringing visitors into your business, helping, entertaining, and educating them on industry topics. A blog is a way of showing your expertise to visitors before they invest in your products. You can move people into your sales funnel using a call to action within the post. Blogs are also great ways of driving traffic through SEO, including related keywords to rank across a range of search terms. If you can keep up a regular schedule of quality posts, your traffic will almost certainly grow over time.
Social Media Network
There are numerous social media platforms, but most small businesses can get by with only a limited number. While the obvious options are Facebook, Twitter, Instagram, LinkedIn, and YouTube, you may find others that are relevant to your business and industry. Social media marketing can be used to cultivate a following, communicate with these followers, and build your brand. You can also use your network for social listening, finding out what your targeted audience thinks about your brand and the industry as a whole.
Email Service Provider
Email marketing lets you develop a relationship with subscribers, ensuring they see your messages on multiple occasions. Email marketing is also targeted and scalable, so you can streamline your system knowing your results will remain steady. Most email service providers are affordable and charged based on subscriber numbers, allowing you to grow without risking a lot of your budget. Some of the best-known tools include Aweber, Constant Contact, Get Response, and MailChimp.
Branding
If you want your small business to develop a reputation in your industry, it is important to focus on brand building. The first stages of brand building include factors like a logo, color scheme, and the general concept. You can then go further by building a mission statement and identity that you will promote to customers. Selling quality products and services is important, but you need to develop a brand identity that persuades people to investigate and remember your business. Over time, people will come to associate thoughts and feelings with your brand name.
Analytics
Small business marketing online does not have to be overly complicated. Focus on the factors that matter most, providing value to the audiences most interested in your products.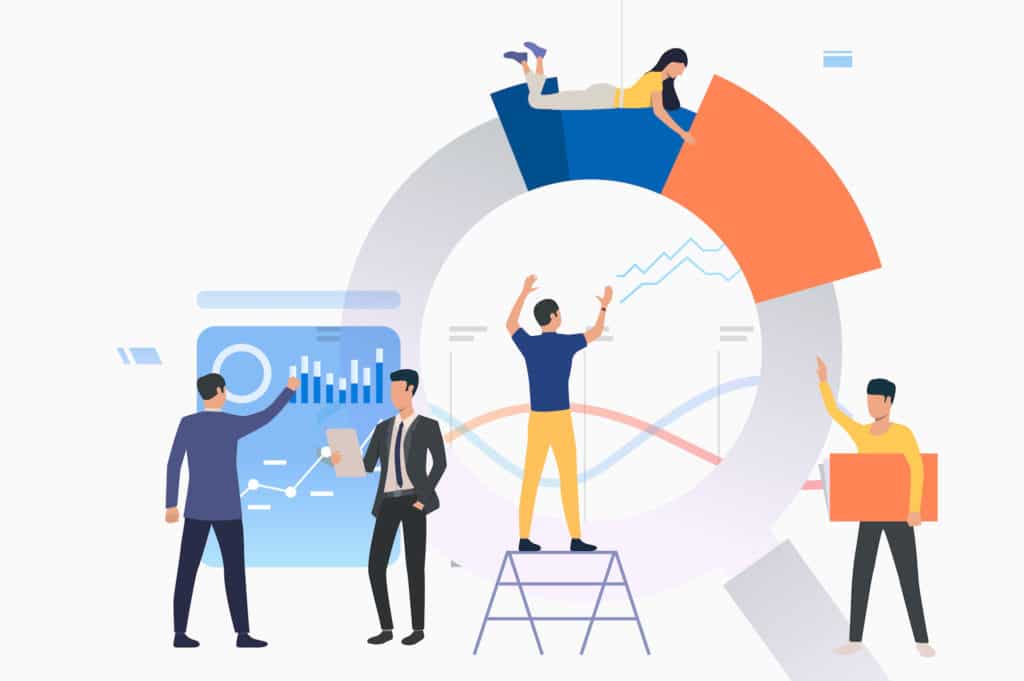 You can set up your web properties with the best intentions, but it is unlikely you will get top results from the start. Most improvements come from looking at your analytics and making adjustments. Analytics can, for example, highlight pages receiving a significant amount of traffic, so you can focus attention on optimizing them for conversions. Small businesses will gradually amass a lot of data, becoming an important asset for improvement and growth.
When you can develop the fundamentals of an online marketing campaign, everything else becomes easier. You can experiment with new strategies and test whether they produce real results.
Many small businesses focus on marketing tactics first, without dedicating the time to ensure the primary elements are operating effectively. Without a strong foundation, though, these tactics will only bring short-term gains. 
Related Posts
As designers and web developers every piece of creating a site is important. From creating the persona to building a website, we understand the importance of getting those things right. However, more often...
Responsive sites are made to provide users the greatest possible experience across all contemporary computers, tablet computers, smart phones, and web-ready devices.